Michael Irvin has taken a stand in favor of gay rights.   (ESPN:  Michael Irvin Champions Equality) This is certainly a courageous statement on his part.  A stand that is likely to be unpopular among many in football, especially among the fanbase in the Dallas area, and those who look for any reason to pile it on.
If he really believes what he is saying, I have a good place for him to start. 
Jerry Smith was the prototype of the modern offensive weapon type of Tight End.  At the time of his retirement, he was the most productive tight end in history, and was among the most productive of receivers ever.  He was a clutch 3rd down weapon,  had excellent hands, dangerous top end speed, and a frightening deep threat.  His production was easily worthy of quick induction into the Hall of Fame.  Most who followed the Redskins, in particular, in the late 60's, and through the 70's were certain that he'd be in shortly following Sonny, Bobby (Mitchell), and Charley (Taylor)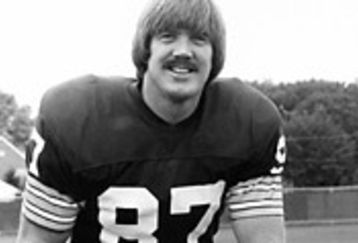 But… there was that one problem…
He was a good friend of David Kopay.  For those of you not familiar, Dave Kopay was the first openly gay NFL player.  You can connect the dots.  I'm among the thousands of fans of Jerry Smith who are convinced that, absent his probable homosexuality (he never came out, during his lifetime), Jerry Smith would likely have died knowing that he was a Hall of Fame Tight End.  Sadly, Jerry Smith died of AIDS on October 15, 1986.  We still await his induction into the hall.
Michael… look at Jerry's career.  Look at his stats.  Watch the film.  Read the game accounts… there can be no doubt.  Jerry Smith should be in the Hall.  Mr Irvin… make your stand tangible.  Do the right thing.  Overcome the bigotry.  Use your standing to help get Jerry Smith into Canton, where you KNOW he deserves to be.  Thank you.