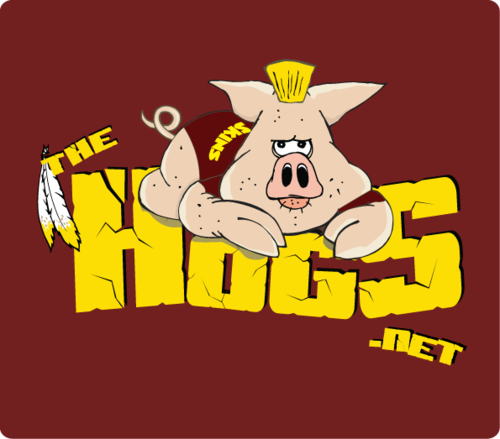 By Jake Russell
With two interviews already in the books and two more occurring this weekend, the Redskins continue to cast their net far and wide for a potential head coach, gathering information from an extensive range of candidates.
The Redskins reportedly interviewed Seattle Seahawks offensive coordinator Darrell Bevell on Tuesday. The team confirmed it had interviewed Dallas Cowboys special teams coach Rich Bisaccia Friday, who has ties to Redskins general manager Bruce Allen from their time together in Tampa Bay. Washington is also reportedly interviewing Carolina Panthers defensive coordinator Sean McDermott in Charlotte Saturday.
In Bisaccia's only season in Dallas, the Cowboys special teams units excelled with top-five kickoff and punt return units in average yardage per return. Dallas also had players in the NFL's top 10 in punt return average (Dwayne Harris – 12.8 yards per return – third in the league), punts inside the 20-yard line (Chris Jones – 30 – tied for eighth) and field goal percentage (Dan Bailey – 93.3 percent – fourth). The Redskins were last in kickoff return average and fifth-worst in punt return average so his expertise in that department would certainly be welcomed by the Washington front office.
Saturday morning, Adam Schefter reported that the team requested an interview with Vanderbilt head coach James Franklin, who reportedly interviewed for the Houston Texans head coaching vacancy two weeks ago and is considered a star on the rise.
Franklin coached at the University of Maryland as an assistant wide receivers coach and recruiting coordinator from 2000-2004 and assistant head coach/offensive coordinator/quarterbacks coach from 2008-2010.
Baltimore Ravens offensive coordinator Jim Caldwell is reportedly slated to interview with the Redskins Sunday morning.
Caldwell has served as Baltimore's offensive coordinator since Dec. 10, 2012, replacing Cam Cameron following the Redskins' 31-28 victory over the Ravens. He helped guide quarterback Joe Flacco through a miraculous playoff run, which featured 11 touchdowns and 0 interceptions in four postseason games on his way to becoming Super Bowl XLVII MVP.
In 2013, Caldwell's first full season leading the Ravens offense, the team dropped to 28th in the NFL in yards per game and 25th in points per game, a far cry from their production in recent years.
Caldwell served as the head coach of the Indianapolis Colts from 2009-2011, accumulating a 26-22 record and an appearance in Super Bowl XLIV.
On Wednesday, news came out that Washington requested and received permission from the New York Giants to interview defensive coordinator Perry Fewell. No interview date has been reported.
Under four years of Fewell's tutelage, the Giants ranked eighth (2013), 31st (2012), 27th (2011) and seventh (2010) in total defense and 18th (2013), 12th (2012), 25th (2011) and 17th (2010) in points allowed per game. Fewell served as the Buffalo Bills' interim head coach during the final seven games of the 2009 season.
Two coaches whose names had been thrown around as potential Redskins head coaching candidates shot down any possibility of that becoming a possibility.
Baylor head coach Art Briles, who coached Redskins quarterback Robert Griffin III from 2008-2011, restated his commitment to the university.
Former Pittsburgh Steelers head coach Bill Cowher said Friday that there was "nothing" to the rumors linking him to the Redskins head coaching vacancy. He also said he had not been contacted by the team, confirming what Bruce Allen stated to the media Thursday.
While no interviews have been reported yet, the Redskins could set up meetings with Cincinnati Bengals offensive coordinator Jay Gruden and defensive coordinator Mike Zimmer next week.
Follow us on Twitter @thehogsdotnet and @_JakeRussell.