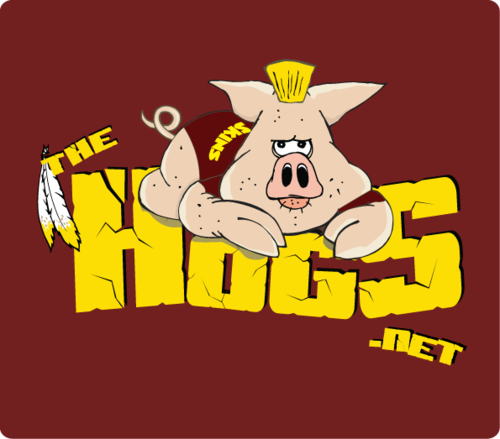 Entering free agency with an abundance of cap space gives the Redskins lots of options to fill plenty of needs, even after re-signing cornerback DeAngelo Hall, defensive tackle Chris Baker, safety Jose Gumbs and franchising linebacker Brian Orakpo.
The Redskins dropped off dramatically after a division title in 2012. Following a 10-6 season they returned back to the NFC East basement in 2013 with a 3-13 record and no first-round pick to show for it.
That, coupled with their $36 million cap penalty for 2012 and 2013, makes this free agency period more important than normal.
Washington was tied with the Chicago Bears in 2013 for allowing the second most points points per game (29.9), which means the defense, specifically the secondary, will be a high priority in this free agent class.
So who might the Redskins target to improve their roster? Let's take a look at who the team reportedly has their sights set on based on reports from local Redskins beat writers.
Cornerback:
Aqib Talib
Talib was a free agent target of Washington's last season but opted to remain in New England on a one-year deal to prove his worth and cash in this offseason. His familiarity with current secondary coach Raheem Morris and general manager Bruce Allen, Talib's head coach and general manager, respectively, with the Tampa Bay Buccaneers, helps make him a natural fit in Washington. His past off-the-field troubles, however, must be taken into consideration by any team looking to sign him.
Captain Munnerlyn
Munnerlyn is heading into his sixth season at just the age of 25. He finished third on the Carolina Panthers with 73 tackles and led the team with 12 passes defended in 2013. Munnerlyn also compiled three sacks, two interceptions, one forced fumble and one fumble recovery last season.
Corey Graham
Graham served as a reliable nickel corner for the Baltimore Ravens who provides a solid special teams background, fitting another of Washington's needs. Graham started five games and played in all 16 for the Ravens in 2013, totaling 75 tackles, one sack, 12 passes defended, four interceptions and one forced fumble.
Safety:
Jairus Byrd
Jairus Byrd is arguably the hottest safety on the open market and reportedly wants to be paid like it. His price may be too steep but that won't stop the Redskins from at least inquiring about him. A three-time Pro Bowler, Byrd started nine of 11 games for the Buffalo Bills in 2013, recording 48 tackles, one sack, six passes defended, four interceptions and one forced fumble.
Mike Mitchell
The Redskins expressed interest in Mitchell once the negotiating window opened Saturday at noon, according to Mike Jones of the Washington Post. Mitchell appears to be a realistic target for Washington after coming off of a career resurgence in Carolina in 2013 after spending his first five seasons in Oakland. Last year he posted career highs in tackles (66), sacks (3.5), passes defended (8), interceptions (4) and forced fumbles (2).
Wide Receiver:
Kenny Britt
Like Talib, Britt would bring enormous talent and untapped potential with just as much baggage. Britt caught only 11 passes for a total of 96 yards in 12 games while fighting through injury and being in the Tennessee Titans' doghouse. It's unlikely the Redskins would break the bank for him. At just 25 years of age, a one-year deal to prove himself to the rest of the league would be the best option for him.
Andrew Hawkins
Hawkins played the last three seasons under current Redskins head coach Jay Gruden when he was the offensive coordinator of the Cincinnati Bengals. A restricted free agent, he was given a low-round tender option worth $1.431 million but will not cost the Redskins a draft choice because he was originally signed by the Bengals as an undrafted free agent.
Hakeem Nicks
Nicks has the most upside of these three receivers but his full potential has been derailed by injuries while with the New York Giants. He was a statistical anomaly of sorts in 2013, catching 56 passes for 896 yards but zero touchdowns. Like Britt, Nicks would be best served with a one-year deal to prove he can stay healthy while contributing alongside Pierre Garcon.
Offensive Line:
Anthony Collins
The Redskins need help along the offensive line, sans left tackle Trent Williams. Collins played under Gruden and started 25 of 59 games since 2008. He made seven starts in 15 games in 2013. If the Redskins decide to transition from a zone-blocking scheme to a more traditional offense, Collins' presence would be a welcomed addition.
Defensive Line:
Linval Joseph
Joseph, 6'4″ and 323 pounds will likely draw interest from the Redskins once free agency opens up. The beefy defensive tackle essentially replicated his 2012 stats (16 starts, 59 tackles, four sacks, one forced fumble) in one less game in 2013 (15 starts, 59 tackles, three sacks, one forced fumble).
Arthur Jones
Jones is expected to receive a lot of interest once he hits free agency following a career year in Baltimore. The four-year veteran posted 53 tackles and four sacks in 13 starts last season.
Linebacker:
Jon Beason
Beason is the most intriguing name on this list, having put in eight seasons with the Carolina Panthers before being traded to the New York Giants last season for only a seventh round pick. He tallied 93 tackles in the final three quarters of the season for the Giants, good enough to finish second on the team, just five behind Antrel Rolle. The 2007 first-round draft choice suffered through injury-plagued seasons in 2011 and 2012 but was one of the best linebackers in football when healthy. He could be one of the best value signings in this free agent class.
Joe Mays
Mays received interest from the Redskins when he was cut by the Denver Broncos last season. Washington brought him in for a tryout during training camp but he opted to sign with the Houston Texans instead, posting 67 tackles, one sack and three passes defended in 2013. Entering his sixth season, Mays would contribute primarily on special teams.
Follow us on Twitter @thehogsdotnet and @_JakeRussell.